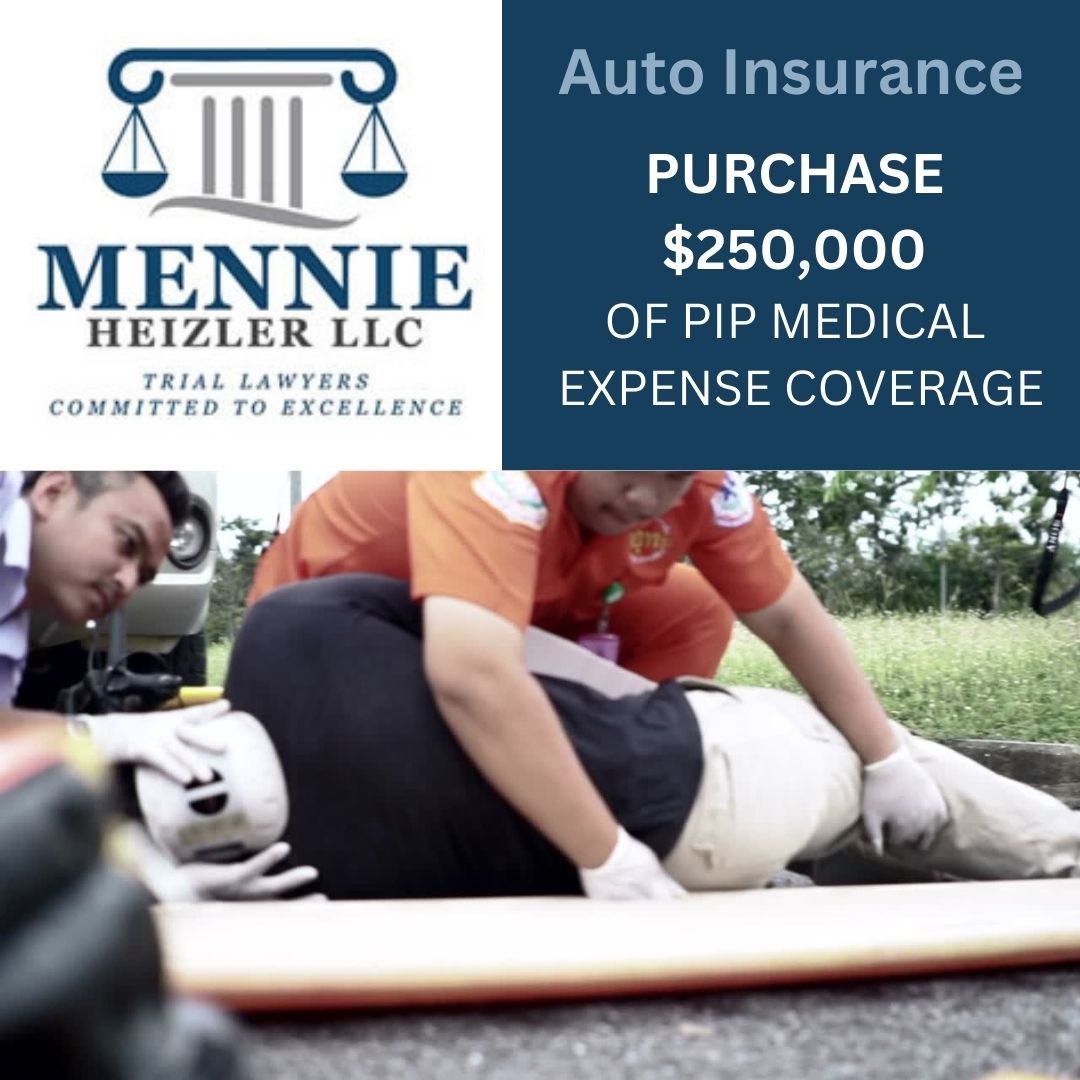 WHAT YOU NEED TO KNOW about New Jersey PIP Benefits - Under New Jersey's "no-fault" insurance law, drivers involved in an automobile accident must turn to their own Personal Injury Protection (PIP) policy or health insurance plan to pay for medical costs.
PIP covers all reasonable and necessary medical expenses related to injuries incurred during an auto accident regardless of who was at fault. These medical expenses can quickly accumulate. From the ambulance ride to the emergency room to all the doctors, CT Scans and MRI's, surgeries, hospital stays, physical therapy, pain specialists, and medications it can add up. Once you exhaust the PIP amount your health insurance takes over and subjects you to deductibles and co-pays.
The Standard Policy provides medical expense benefits (PIP) coverage which includes medical expenses up to $250,000 per person per accident. You may elect to purchase less coverage in the amounts of $15/ 50 /75/150,000; however, if you do, you may not have enough insurance to obtain all of the medical treatment you need or to pay for all of your medical bills.
Safe Choice: PURCHASE $250,000 OF PIP MEDICAL EXPENSE COVERAGE.
If you are injured in an automobile accident, your automobile insurance is primary and will pay your medical bills. You may elect to make your health insurance primary; however, your health insurance plan may not provide coverage for automobile accidents and may not cover all of your family members. Also, some of your bills may not be paid because of deductibles and fee schedules.
Safe Choice: ELECT PIP PRIMARY. DO NOT ELECT HEALTH CARE PRIMARY.
—> DO YOU KNOW your PIP coverage? We encourage you to make the Safe Choices!