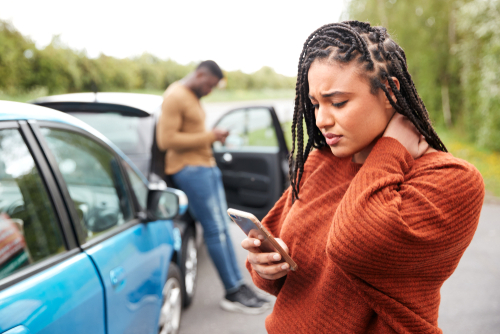 With the summer season beginning, more and more people will be heading towards the Jersey Shore. According to the Insurance Institute for Highway Safety (IIHS), Drivers are at a higher risk of becoming involved in a car accident during the warm summer months than at any other time of the year. So now is a perfect time to review your car insurance policy and take a closer look at the section Underinsured Motorist Coverage (UIM).
What is Underinsured Motorist Coverage (UIM)?
Underinsured Motorist Coverage (UIM) is one of the most important coverages you can have in your auto policy to protect you and your family from a careless driver who causes you or family members injury and doesn't have any insurance coverage or enough insurance coverage to fully compensate you for your injuries, your pain and suffering, disability and impairment associated with those injuries.
How do you protect yourself from getting hit by a person who has no coverage and no assets to satisfy a judgement?
You protect yourself by buying Underinsured Motorist Coverage for you and your family. The maximum you can buy in New Jersey is up to $500,000. If you have $500,000 in coverage you know that if you are in a very bad accident with serious injuries that you will at least be able to recover that amount regardless of how much the defendant's policy is.
So, for example, if you are hit by a defendant who only has $15,000 in coverage and you have $100,000 in Underinsured Motorist Coverage you first get the defendant's $15,000 policy limits and then you make a claim for underinsured motorist benefits under your policy. This is First-party coverage protection similar to life insurance and disability insurance which protects you and your family. Please buy as much Underinsured Motorist Coverage as you can afford.
"It is estimated that one out of four drivers in New Jersey either has no coverage or is riding around with minimum $15,000 in coverage."
Talk to your insurance company today about what it would cost to increase your Underinsured Motorist Coverage to the best available coverage that you can afford but at least up to your liability limits.
-----------------------------------------------------------------------------------------------------------------------
If you have found value in reading this article, please share it with your friends and encourage them to familiarize themselves with their Underinsured Motorist Coverage, so they will also benefit from being better protected.
For any questions or concerns regarding being hurt in a car accident please contact me at (732) 481-9100. Thank you!
John G. Mennie, Esq.
MENNIE HEIZLER, LLC