New Jersey Auto Accident Attorneys

Auto accidents at the very least are interruptions, but they can affect your entire life. Even a seemingly minor crash like a rear-end accident can cause a debilitating injury, and car accidents involving fatalities can shatter families. Most every auto accident translates into a financial burden, whether it involves repairs, medical treatments, lost wages, or even funeral costs. Insurance companies routinely try to deny or undercut even the most valid claims, so if you've been involved in a car crash, its advantageous to have someone in your corner who knows the New Jersey state's laws and the tricks insurance companies may try to play.
Common Injuries Sustained in Auto Accidents Around Monmouth County and Ocean County
Depending on the severity of the wreck, auto accidents on the road in New Jersey often cause these  common injuries:
Whiplash  - This most common auto accident injury occurs when a car is hit by another vehicle or slams into another car or structure. Very often, the injured party does not even realize the problem at first. It may only become evident when back or neck pain begins.
Head and Neck Injuries  - If a seatbelt is not fastened correctly or not fastened at all, the driver or passenger may be thrust against the steering wheel or dashboard, causing headaches, blurred vision, and even memory loss.
Back Injuries  - Back injuries can include herniated discs, spinal cord injuries , compression fractures, nerve damage, and paralysis.
Fractures  - Oftentimes, fractures can require therapy, surgery, and rehabilitation.
Cuts, bruises, and lacerations
Spinal cord injuries
Traumatic brain injuries 
Most auto accident injuries may not be evident immediately after the accident. However, if treatment is delayed, the repercussions may be traumatic to the victim.
Contact Us
---
What to Do After an New Jersey Car Accident
From the scene call 911 or the police to report the crash: The police will come to the scene and take all the information from all parties involved. Take the police officers contact information so you can call to request a copy of the police report.

Receive Medical Help: If you sustained injuries allow the ambulance, family member or friend take you to the hospital so you can be seen by the ER doctor and have all injuries addressed and documented. Even in the best-case scenarios, the days following a car accident can be disorienting, upsetting, and costly. And for those who are seriously hurt in a car crash, those injuries can have devastating and potentially life-altering ramifications. It is best to see your doctor as soon as you can for a medical evaluation to reveal and document any underlying injuries that have occurred.

Collect any evidence (Take Pictures): The responding officers will fill out an accident report and document the scene. If possible, it is good for you to acquire the following from the other driver(s):


Name /Address / Phone number
Driver's license number (Take a picture)
Insurance company / Policy Number (Take a picture)
License plate number (Take a picture of the cars involved)


Taking lots of pictures of all vehicles involved is important to show the damage to the cars, the time of day, the condition of the road and any other important information. Of course, if you are injured and unable to do this you will rely on witnesses to do this.

Contact your insurance company: Ideally, you should contact your insurance provider within 24 hours of accident.

Consult a new jersey auto accident attorney who can review your situation and explain your rights: It is never too early to have an attorney by your side, in fact, an experienced law firm like Mennie Heizler, LLC, can offer direction that can save you from aggravation.

Keep track of all medical and repair bills: However serious the accident is you may need hospital care, doctor's visits, and/or a car rental. It is good from the start to begin keeping good records of everything. Keep all receipts in a large envelope and begin a journal that shows a chronological date of occurrences.

Keep a journal of your injuries: If you sustain injuries it is good to journal daily how you're feeling, doctor visits, problems you are having due to the injuries.
What
NOT

to Do After an New Jersey Car Accident in New Jersey
Never apologize for an accident immediately after the incident. You should also not admit fault while in conversation with an insurance company.

Never give  a  recorded  statement  to  the  other  driver's  insurance

Never fail  to  get  medical  treatment  even  when  injured

Never Post  about  it  on  social  media
Why Hire Mennie Heizler, LLC?
At Mennie Heizler, LLC, our New Jersey auto accident attorneys have been fighting for injured victims who have suffered physical, financial and emotional pain because of the negligence of others for over 60 years combined, with over $200 Million recovered in verdicts and settlements. We've handled countless motor vehicle collisions and serve victims statewide. We are:

Compassionate attorneys who will put your needs first

Empathetic attorneys who will take the time to understand your situation

Experienced attorneys who know how to work with insurance companies

Call (732) 481-9100 to speak with John Mennie or Gregory Heizler, New Jersey auto accident lawyers. We offer FREE consultations and collect no fee unless we win.
Contact Us
From drunk and distracted driving to accidents involving commercial vehicles, Mennie Heizler, LLC, has the tools to take on all types of claims.
As a car accident victim there are various motor vehicle crash types, and some are more complicated than others. No matter how complex your accident was or the size of the insurance company you're up against, we have the skills and experience to help you. Our team has experience handling a variety of car accident cases and knows how to investigate and litigate to hold negligent defendants liable.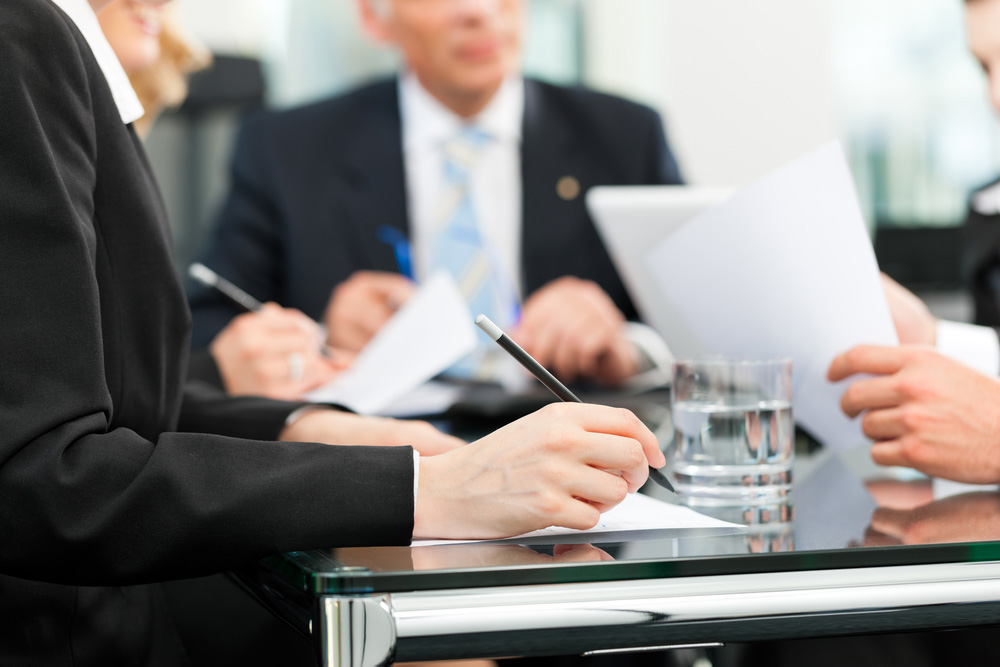 Free and Convenient Consultations
Insurance companies may contact you immediately after the crash, but agreeing to any kind of compensation, admitting fault, or even just talking to them could keep you from getting the compensation you deserve. Contact us as soon as possible after your accident.

We will meet you day or night and on weekends too. We can come to you, or we will meet you at one of our offices conveniently located in Monmouth County and Ocean County. We offer Zoom or similar teleconferencing as well.

We want to make this as simple as possible for you. You've suffered enough already. Let us handle the details for you so you can focus on getting better. We don't get paid unless you get paid! 

MENNIE HEIZLER, LLC is here to serve you. We are committed to Excellence. We are committed to You.

Call (732) 481-9100 or fill out our form today if you need a New Jersey Car Accident attorney. We have offices in Ocean Township and Toms River.
Financial compensation is designed to help you recover not only immediate financial losses but also any ongoing and potential future expenses you may face as a car accident victim. This can include costs for:


Doctors' bills
Emergency room care
Rehabilitation and physical therapy
Lost wages and reduced earning potential
Loss of enjoyment
Pain and suffering
Permanent disability
Living expenses during recovery
What is The Statute of Limitations for a New Jersey Car Accident?
New Jersey's statute of limitations for car accidents is  two years. That means in most cases you must file your lawsuit within two years of the date of the accident.
Contact Us
Personal Injury cases can take time due to the injuries sustained and the legal system process. Once you have Mennie Heizler, LLC, an experienced car accident law firm, handling your case you can just focus on getting better and keeping a journal on your progress. John Mennie and his team will handle the rest and when the time comes, prepare for trial or negotiate on your behalf with the Insurance Companies.

Car accidents are life-changing experiences and are among the leading cause of injury in our country. The crash itself is only the beginning of what can be an extremely long process of filing an insurance claim, determining fault, and most importantly, getting the closure one needs to move on with their life. Having to take on both the insurance companies and the law to get what you deserve from your accident can be extremely intimidating. Don't go through this alone.

At Mennie Heizler, LLC, we are trial lawyers committed to excellence. Insurance companies tend to seek to minimize compensation. Mennie Heizler, LLC, prides itself on being experts at navigating the often confusing legal and insurance process to ensure our clients receive the money they deserve. If we go forward with your case, you will receive the personal attention you deserve. And we never charge by the hour - we get paid only if we win. Call (732) 481-9100 or fill out our form for a free case evaluation to discover what Mennie Heizler, LLC, can do for you.